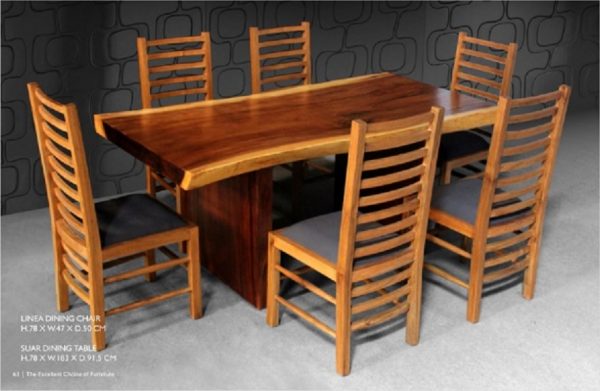 For more detail product and description you can submit by Contact us
or you can add this product to quote.
Add to quote
---
Features
Wanna expressed yourself ? designed the different one of your top dining table !
Take a single piece of custom made hardwood furniture in your dining room can show a bold statement about your astistic taste.
Suar wood has a different taste than teak. The thickness of wooden will bring you on the strong image. With a litle bit art touching they became a beautiful table. The chair also will follow the taste of table, a sincronize of design will make the room feel warm and comfor for dining.
---
---